The sign experience gained in the 1970s by entrepreneur David Hughes laid the groundwork for the founding Florida Certified Sign Erectors LLC, a premier sign installation company in the southeastern United States, in 2005. FCSE is privately owned by Hughes, a self-admitted "Alabama Yankee"! Hughes's outstanding reputation, earned from over 40 years of experience, in the sign industry, allowed him to start FCSE with an impressive fleet, staff of locals, and workload.
Since that time, Hughes and wife Veronica have grown the company through relationships with small businesses in our community, national sign manufacturers, and regional real estate companies who require maintenance for multiple properties. FCSE specializes in multi-location brand conversions, such as banks acquisitions, for nation-wide sign manufacturers.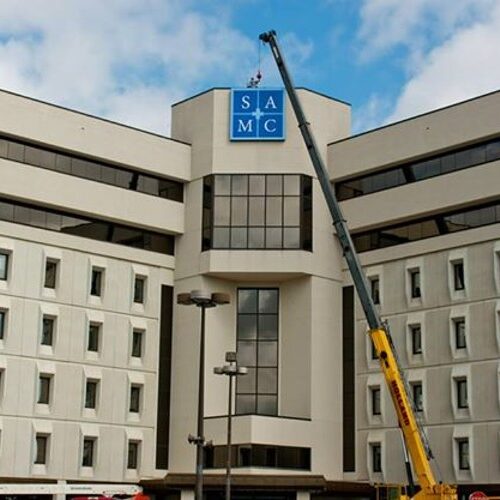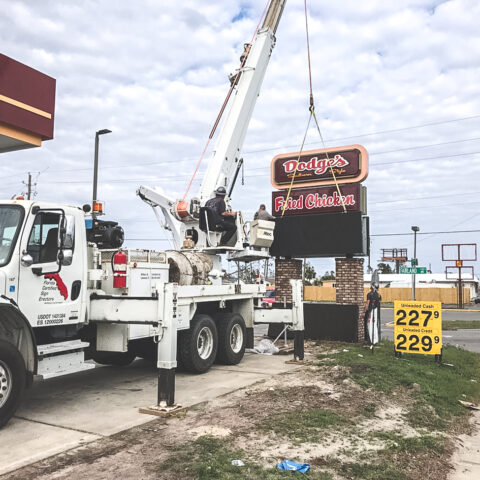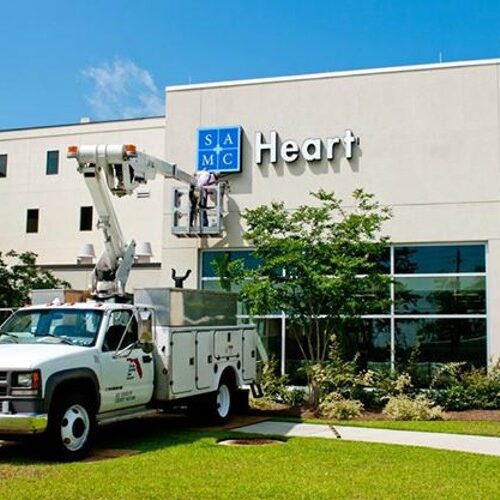 NOW SERVING FROM TWO LOCATIONS!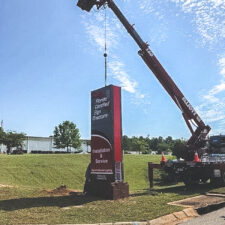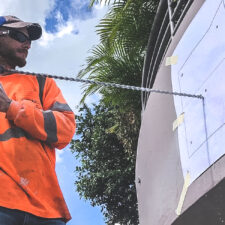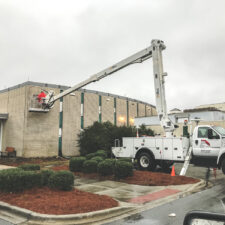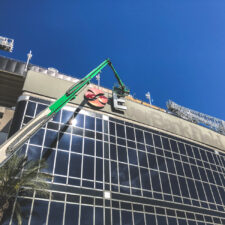 Florida Certified is your complete signage solution!
Your installation needs can be handled by our skilled experts! Each crew is led by a strong, organized professional who has worked in the industry, reading plans, for years. For skill diversity, we hire team members from a variety of construction backgrounds then train and mentor in the sign industry. This successful model has allowed us to explore new connections outside the industry and provide more services than installing signage.
With the aid of smart phones, our teams in the office and in the field communicate throughout the day to review job statuses and possible changes. This information is relayed to our customers, also in real time. Our fleet is tracked and monitored with Fleetmatics in order for us to supply accurate arrival times. Arriving in fully stocked vehicles with the latest tools and equipment also allow our team to maximize efficiency while minimizing the impact of our presence on the business.
FCSE secures permits for all signage, as required by local ordinances. We comply with all local code and licensing requirements and will have the paperwork posted at the jobsite. Our team will communicate with on-site management regarding inspections or return in person, if required, to ensure all permits are properly closed out. Crew members will leave your jobsite properly installed and properly cleaned!
Whether you are just starting to review sign codes or are ready to install, FCSE's team of trained professionals, both in the field and in the office, is eager to assist! FCSE is well- versed in installations of all sizes- from hi-rises and stadiums to simple vinyl applications. Our exclusively red and white fleet is fully branded to proudly portray our professional image as well as yours, our partner.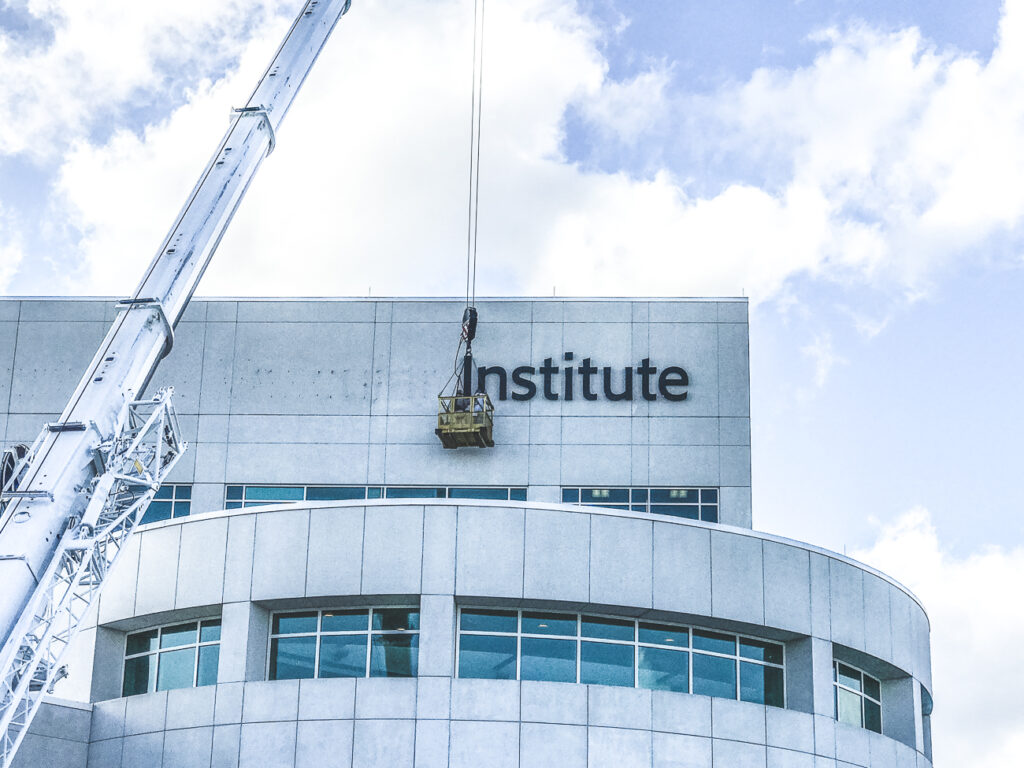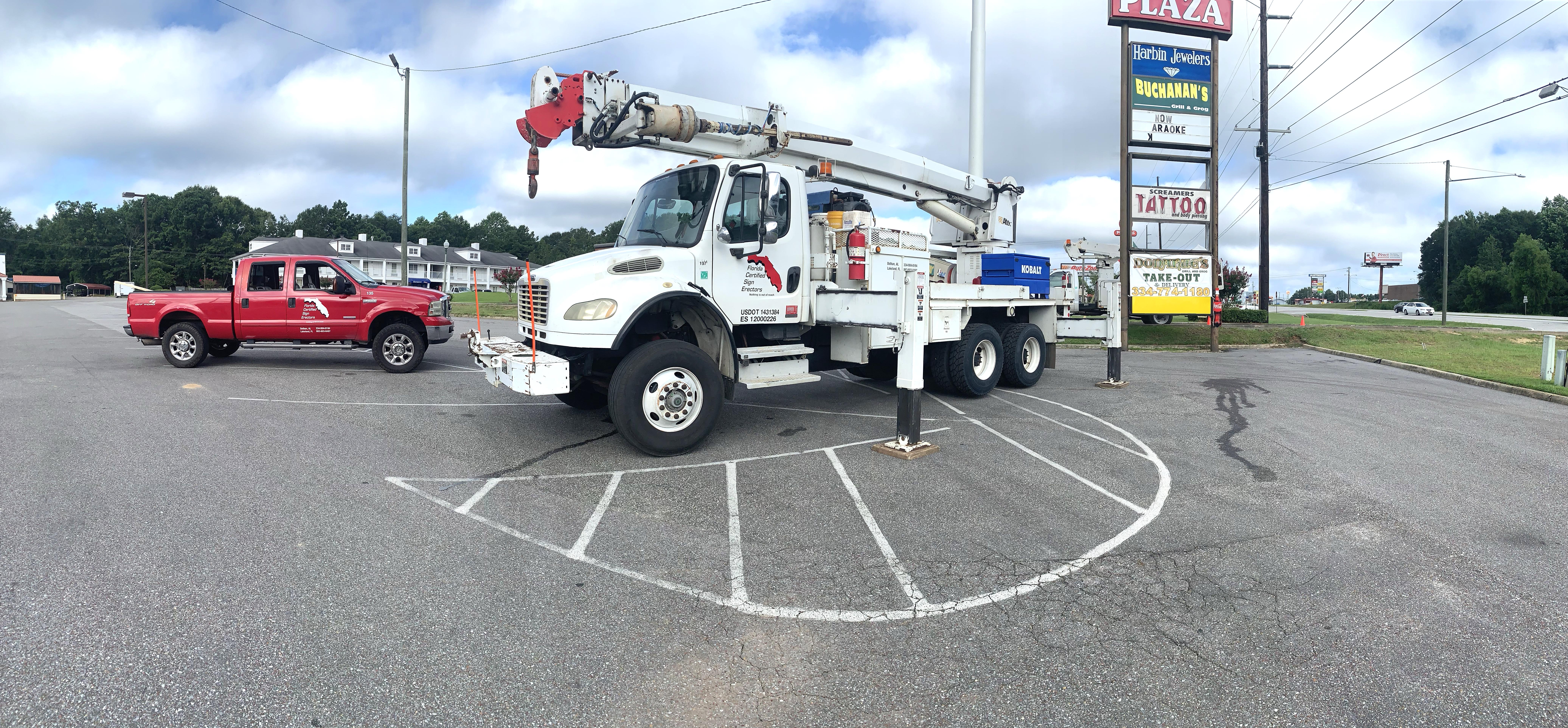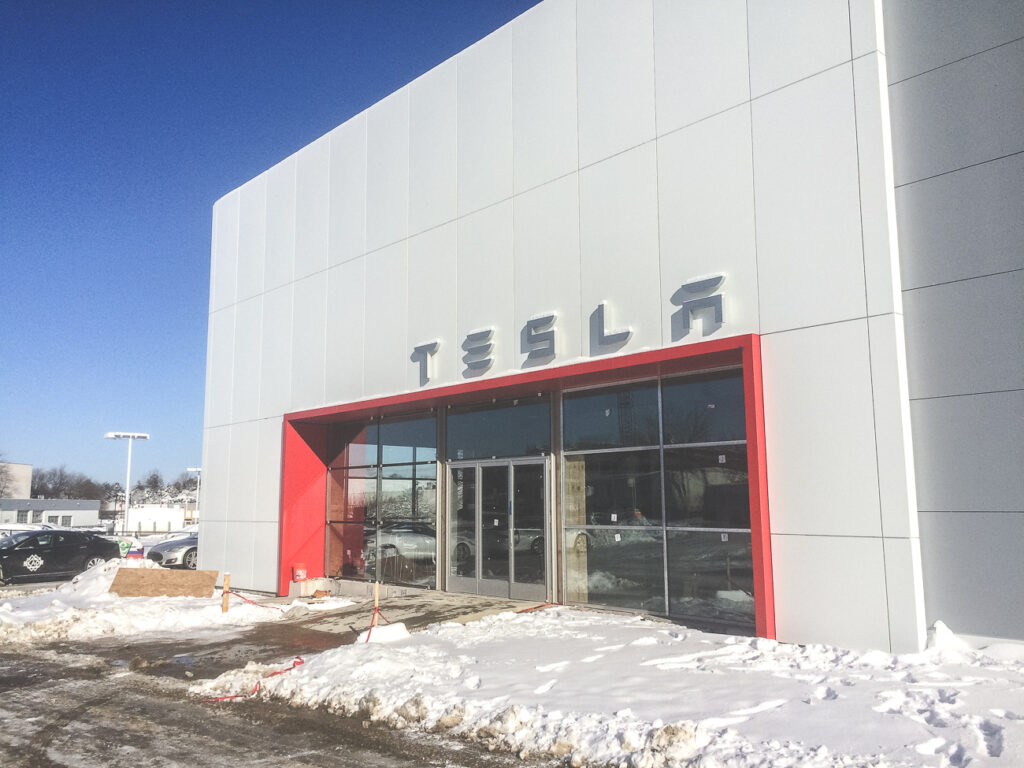 What is ACM?
ACM is an Aluminum Composite Material. It is a light weight material comprised of a thin sheet of plastic covered by two thinner pieces of aluminum. ACM has grown popular in construction as an exterior covering. We often wrap buildings partially or completely in ACM before installing signage.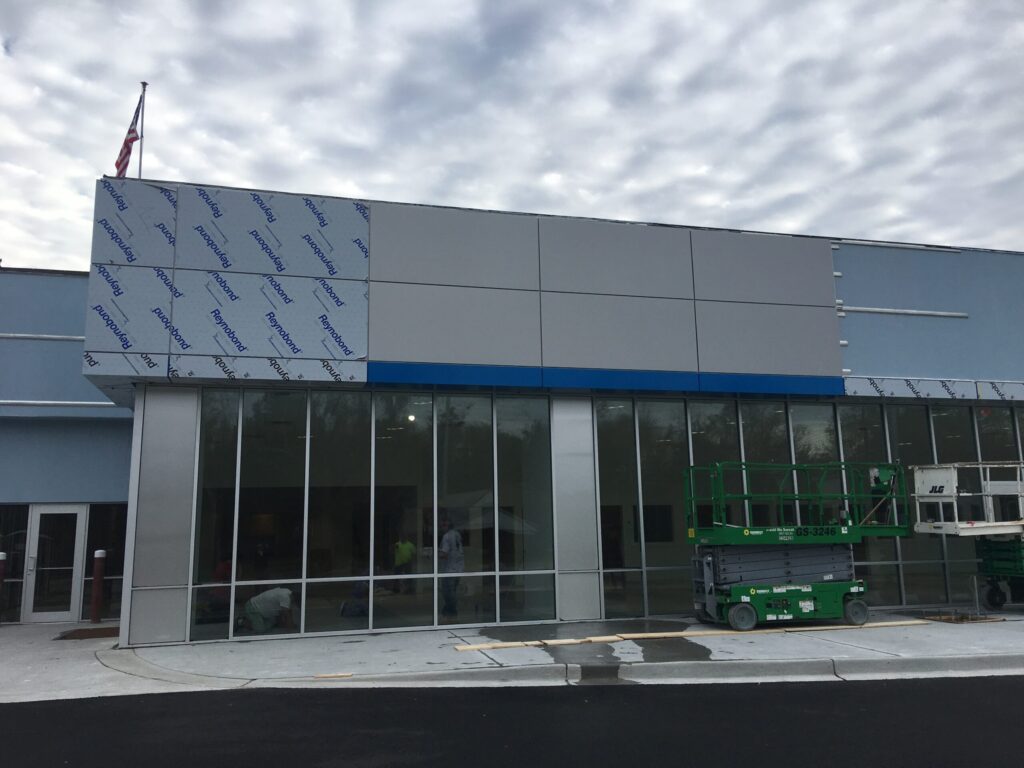 Common Types of Signage Installed:
Channel letters
Large-scale banners
Pylon signs
Cabinet signs
Menu boards
Parking signs
Monument signs
Site signs
Dimensional letters
Wall signs
Building signs
Exterior signs
Interior signs
Electronic signs
Need signage solutions for your project or business?
Call us today for your free quote!